We can fulfill your onsite services resource requirements, for short term or long term needs by our team of Warehouse Associate. We provide a wide range of skills and can be the fastest to meet your requirements. Our clients cut across industries such as mining, manufacturing, food and beverage, pharmaceuticals and energy.
Reliable resourcing: Our team ensures clients get the best candidates, and the recruitment strategy is based on making sure there is a great fit between skills and requirements.
As a service provider, we understand key functional areas in an organization, such as supply chain, engineering, maintenance, and reliability – which gives us an edge in ensuring the right people are assigned for the job. We provide talented professionals, Warehouse Associate to major international companies, on both short and long term contracts.
Our On-Site Services
Create /update Asset Registry and Hierarchy
P&ID Redline Markups
Consulting and strategic advisory
Physical Inventory Verification
Asset BoM Building
Plant Maintenance Scheduling
Data load to EAM / ERP / CMMS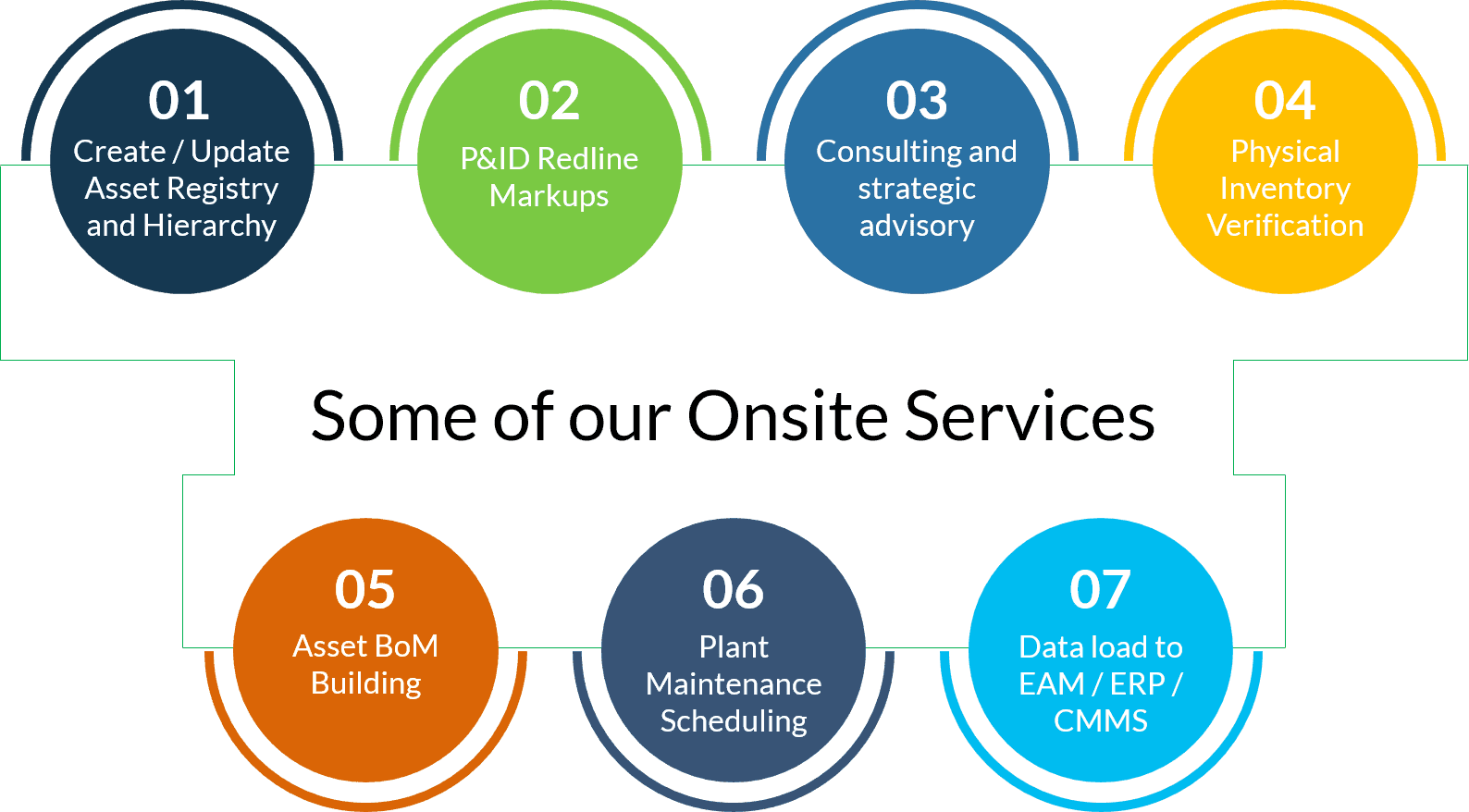 Some of the resources most in demand from our clients are:
Field Engineer – Walkdown (P&ID)
Cost Controller
Reliability Engineer
Procurement Manager
CMMS Maintenance Planner
Maintenance Engineer
Electrical Technician Engineer
Instrument Engineer
Talk to an Onsite services solutions specialist today!