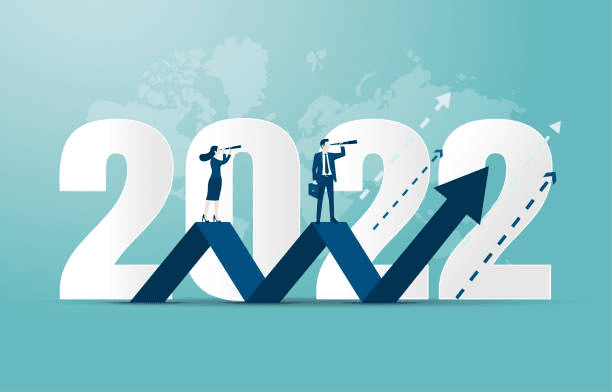 One of the oldest trends in the world of MRO, often observed in the industry, is the attitude of being reactive, rather than being proactive. Shifting potential problems down in the priority list, procrastinating maintenance, repair and operations concerns because they are not immediate, not letting data do its job and enhancing efficiency in daily and periodical operations have all resulted in barriers in peak productivity.
The year 2022 brings with it a wave of simplified services run through data that can break all the barriers and promise results.
Presenting a starter-pack of 2022 MRO Trends that your organization can focus or leave it on the experts:
Tech to Track

Before the world opened its eyes to innovative tech that was a combination of sensors and smart equipment, the process of MRO was stuck in an endless loop. Maintenance was at the mercy of the respective repair personnel, used to occur only when necessary and operations were strictly on-need basis. All of this invariably resulted in delayed assignments, poor time management and troubled profits. With the Industrial Internet of Things (IIoT) taking center stage, introducing smarter tech to predict repair requests, detect visible defects etc, would be an inexpensive affair.

Let sensors take the center stage

Sensor tech is taking the MRO industry by a storm; installing them on the critical equipment aids managers to monitor equipment condition, place work orders in a timely manner and consciously reduce downtime by predictive maintenance that identifies parts that might fail in the near future. Enabling speedy communication and tracking inventory has been the goal for the MRO experts and IIOT sensors brings us closer to this goal.

Utilize Data to its extreme potential

Data is everywhere, so why not use it to enhance the turnaround time. The data collected due to digitization of information enables both big time and small-time manufacturers to analyze supply chain performances, develop partnerships with their clients, and enhance sourcing at a competitive price. Availability of "accurate data" provides real-time visibility of availability of MRO parts, and improve supplier consolidation.

Avoid rigidity, evolve with time, and adapt to technology

If we've learnt anything from the past two years, uncertainty is certain. And the after taste of the COVID – 19 pandemic continued to linger around in the supply chain industry. And many organizations received a reality check that exposed flexibility loopholes. To overcome these challenges, agility in processes and being inclusive of digital technology need to be inculcated in company systems.

Upgrade your workforce, periodically

Trained workforce lays the foundation of an ever-evolving organization that is also sustainable. As the list of MRO trends speaks about data, digital technology and sensors, the workforce needs to be constantly upgraded with the necessary skills in order to match the steps of the industry and fill in for the expected roles.

From production to plant maintenance, MRO plays an integral role in keeping the businesses running. The world has moved forward with technology and the virtual world and techniques like vibration analysis and infrared imaging allows you to put your best forward in order to keep the ship smoothly sailing, so why not make the most of it.

It's time for asset-intensive organizations to prioritize MRO, focus more on long-term savings and not just on upfront expenditure.

So, are you ready to re-prioritize your list and put MRO on the top of it? Talk to one of MRO Specialists today!
Talk to a Supply Chain Optimization specialist.