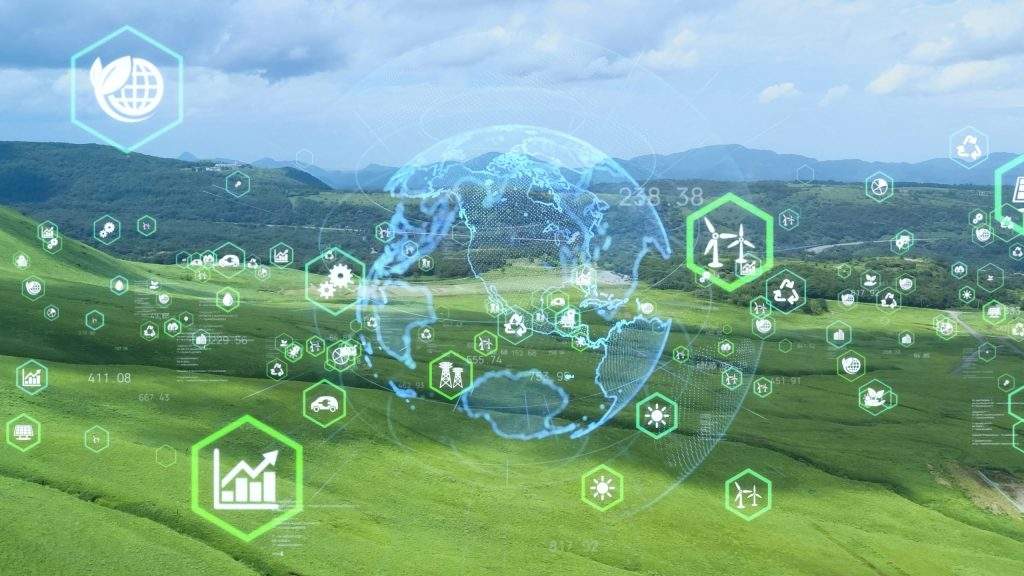 A true example of how supply chain disruptions can emerge quickly and dramatically was in the year 2020. The majority of Fortune 1000 companies are still struggling to recover from the disruption. More than half of them have consequently lowered their growth forecasts for the foreseeable future. Only a few companies have developed the supply chain agility necessary to meet these new challenges.
Long-term has been shown to be crucial to ensuring a company's resilience in times of crisis. A sustainable supply chain must take into account some crucial imperatives.
Technology in Supply Chain
The future of supply chain management is intrinsically intertwined with technological advancements. The right tools and technologies are crucial for supply chain teams to succeed through 2020 and beyond, regardless of whether they are able to enhance their present operations in some way. The use of autonomous mobile robots (AMR) will likely become more common in the next four to five years. By implementing this technology, organizations will be able to automate and speed up the picking and packing process.
This is not to suggest that robotics will completely take over some supply-chain processes. For the foreseeable future, supply chain teams will still need a hands-on approach to their various processes. As part of the AMR technology, the organization's warehouse management system is used to automate the picking process and the warehouse management system is handled by the supply chain team.
Pre-fulfillment speed becomes vital
When a company's pre-fulfillment operations are efficient, a customer's order will be delivered faster. However, no matter how efficient a team's fulfillment operations are, if its supply chain isn't up to par, it will all be for nothing. For instance, this is a major reason for Nike's inclusion in Gartner's Supply Chain Top 25 for 2019. Nike has enhanced its procedures to include "fast prototyping with 3D and digital printing" to reduce lead times and improve supply chain agility. This allowed Nike to capitalize on upcoming trends and events by creating new product variations and releasing them almost as soon as the event takes place.
Customization along the supply chain
Nowadays, businesses interact with a wide variety of customers, each with their own set of requirements and expectations. They will, therefore, need to improve their supply chain practices based on segmentation (and even account segmentation). Companies frequently take into account factors like the buyer's preferences when creating these divisions:
Global location: How far have they progressed in terms of sourcing and production?
Product-related needs: In what ways does the product need to be customized?
Receipt of Goods / Service: An invoice will be automatically sent to the accounts payable department after the supplier ships the merchandise or completes the service. As soon as the shipment is received, the procurement team will enter all the shipment details into the procurement system.
Order-related needs: What is the real quantity of merchandise required by the customer? When is the customer's deadline? When will they require it again?
‌ Amazon is an excellent example of a corporation that has tailored its supply chain practices meeting the needs of individual customers. The company has been able to provide lightning-fast fulfilment to its high-value buyers by investing in localized forward fulfilment sites and cooperating with 3PLs.
Embed Climate-Smart Supply Chain Planning
To prepare for the changing physical environment and other supply chain risks associated with global climate change, companies will need to factor climate risk and preparedness into supply chain planning models, seek alternative materials and resources where necessary, and look for new ways to secure supply and minimize disruptions in their supply chain.
It will likewise require working with providers who share a commitment to environmental awareness and activity. In addition, it will require providing motivators and access to specialized and also board skill development to providers who lag behind. It is expected that providers in nations like China and India, which have made legislative vows to achieve low-carbon economies, will provide all the earlier to global buyers' thoughts of environmentally friendly supply chain. From now until the year 2025, environment-aware production network planning will become an essential part of fine production networks for business execs.
Do you want to develop a lean strategy to optimize your Supply Chain? Talk to one of our MRO Supply Chain specialists today!
Talk to a Supply Chain specialist today!