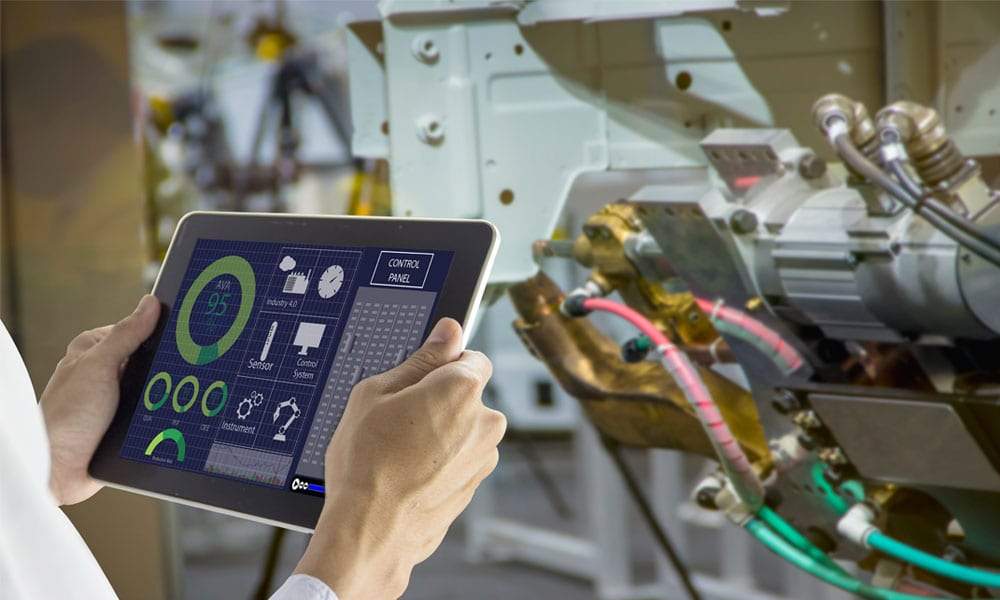 The demand for Asset tracking IoT devices will grow by 3X in the year 2022, as per global asset management experts. Industries like transportation, industrial, manufacturing, agriculture, etc. will get massive benefits from this technology. The asset management or Asset tracking is one of the most popular application areas of Internet of Thing (IoT). What is Asset Management? Asset Management refers to a systematic approach of managing the asset or device to balance and improve productivity with low maintenance this leads to low cost-effectiveness in an organization. A physical asset can either be a simple single device or it can be a huge complex structure which, composed with a lot of sensors. These assets and sensors require various types of maintenance such as electrical, hydraulic, and mechanical, to ensure that these are being operated within a proper regulatory framework. Asset Management is a process of tracking every physical device, small or big of an organization. It gives detailed information, like who is using the device (user), location of the device, the health of the device, performance of the device. If a device is connected to some sensors, the sensor data is also needed to be tracked. The Asset can be a vehicle, IT devices, electronic device or any other devices used in an organization. What is Internet of Things (IoT)? Internet of Things (IoT) is a computing concept which is a combination of hardware, software, sensors, actuators, etc. IoT describes the ideas of how daily physical devices are being connected to the internet and they can identify themselves to other devices. In very simple words, the example you have an electronic device in the US, you can manage and monitor all the details of the device like health performance, etc. You can also manipulate that device while you are sitting in India, with the help of the internet i.e., nothing but IoT. Internet of Thing defines a world where anything can be connected and communicated intelligently. In other words, with the help of IoT, the physical world is becoming one big information system. Internet of Thing (IoT) helps in asset management: Before we discuss the advantages of IoT in asset management, let's first understand how the organization manages its asset and what kind of information they can track without using the IoT platform. Legacy system (Without IoT) The old way of managing assets in an organization is to use a siloes system such as handwritten lists or excel sheets to track their asset details, which are less efficient, vulnerable to errors, more time consuming and need of more human resources as an asset manager. Asset management with IoT: IoT integrates physical asset devices and IT system by sending and exchanging the data over the internet. IoT takes typical asset management software to an advanced level by allowing connected devices to automatically communicate between themselves and send the information to the required destination in an automated process by eliminating human efforts. For example, an ordinary physical device can be turned into the IoT device by installing some sensors to it. The sensors can be connected to a central monitoring system. By this, the sensors will automatically send the respective information like existing location, running status, health, possible malfunctions to the central monitoring system. By visualizing this, the asset manager can take proactive action on that specific asset that needs urgent maintenance and create a work order for that device. A mail will be sent to a field engineer to check the device and repair it. By this, the physical device downtime possibility can be eliminated in an organization and make a huge growth in productivity. By the help of many open sources and paid individuals, the IoT platform is already launched by different organization like IBM, PTC, etc. What are the Advantages of IoT Asset management? The objectives of several asset-intensive organizations are to:-
Enhance the organization's reputation and ensure its sustainability.
Decrease in maintenance cost.
Increase asset downtime from asset failure.
Manage productivity and earn high returns on investment.
Below are the key ways IoT-enabled technology can help to achieve this. 1. Reduce human power involvement and increase device efficiency: As the Internet of Things (IoT) can automate end to end process by continuously sending the asset status, health and other parameters to the central system. The sensors enabled a system, decreases the human resource need to unnecessarily check each asset and do the maintenance. IOT specifically identifies the exact asset which needs to get attention and which does not. If some device is failing to send the expected data through the sensors to the central system, the field engineer can be notified to proactively check that device and prevent the Device downtime failure which leads to increase the efficiency of a device or asset. 2. Increase the life of the asset and optimize repair and replace: Internet of Things (IoT) enabled asset management provides predictive maintenance which can stop a device from failure. By using certain sensors, we can keep tracking the performance data of a device, based on that we can conclude when the asset is likely to fail and need attention. The maintenance manager then notices the problem and assigns some engineer to look into it. 3. Strategic cost tracking: Without rectifying the source from where the expenses are created it's difficult for any business to cut down the maintenance cost. If the maintenance manager is unaware of the root cause of the problem an asset is facing, he cannot take the proper action in fixing the device. IoT enabled Asset will give the information in the form of data of the parameter and based on the root cause can be rectified and take the smart financial decisions. Use Cases for IoT-Asset management:
Locations: Automatic location data, a geofencing solution utilizing GPS tracker, Asset tracing.
Material Flows: Continues and automatic tracking and reporting of material flow
Warehouse inventory: Automatic warehouse inventories without any separate traditional inventory system.
Usage Hours: Automatic tracking of running hours and notification about the maximum threshold.
We at OptimizeMRO, help companies achieve real-time asset monitoring, develop robust predictive maintenance strategy and implement asset tracking. Our dedicated IoT asset monitoring platform will enable higher asset uptime and better ROI from CMMS / EAM.
If you need any Support for Asset Management
Contact Us