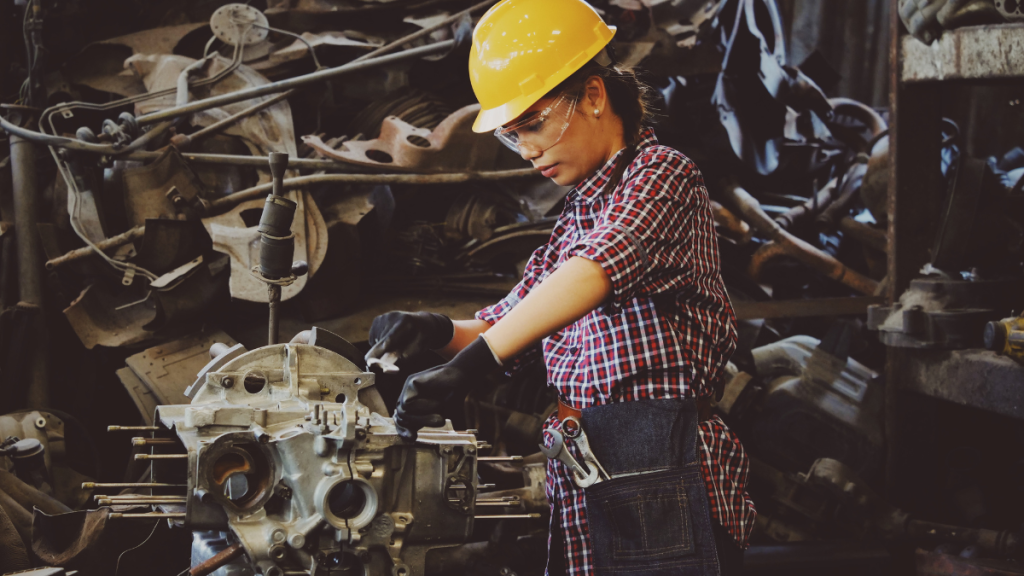 The physical equipment data should be matched to all documents, systems, and workflows within all asset-intensive organizations. As a result of rapid growth and unplanned changes, it is common for the P&ID, asset data, and MRO spare part data to differ from what happens on the ground. Performing a Plant Walkdown helps validate the accuracy of plant, asset, and spare parts data by physically walking around the plant and collecting information to update and confirm that the data available matches the ERP, CMMS/EAM systems.
The assets, equipment, and MRO spares data becomes a part of the ERP, CMMS/EAM systems for ready reference across functions in plant operations and procurement. There is often inconsistency in the data available on these systems, including General Arrangement Drawings, Piping Diagrams, and Instrumentation Diagrams (P&ID), and Line Diagrams.
Ways to avoid a data disaster
The maintenance and repair of industrial equipment requires accurate technical information in a time-sensitive manner. A lack of timely access to documentation or parts can result in wasted time and money when plant equipment breaks down. It costs millions of dollars to replace critical production equipment that sits idle due to delay in repairs and halt in production.
The lack of resources, the complexity of the task, and the demands of daily maintenance make it complicate for stakeholders to get to the bottom of data issues. Today's mission-critical production systems require a complete plant walk-down and data cleaning initiative to ensure accurate maintenance data.
How does Plant Walkdown solve data related problems?
As part of a walk-down, each critical equipment asset is physically examined and the manufacturer, model, and serial number are recorded along with related spare parts information. A plant walkdown can aid:
Asset Availability and Performance: By defining a proper Asset Hierarchy, a walkdown helps the asset being classified as equipment, belongs in a particular functional location with lowest maintainable level, which will also eliminate wrong functional location and dependant spares inventory too.
Efficient MRO Procurement: Walkdowns will identify gaps in your data standards and give a good indication of what standards should be created and implemented, which enables efficient spend analysis and also optimize MRO inventory.
Seamless Maintenance Management: For modern maintenance management concepts to succeed, access to detailed repair and maintenance information is essential. Due to the multiple physical locations of plant, the digital twin of the plant & assets is made available inside CMMS/EAM systems which becomes easier for the shop floor personnel accessing it. As a result, complete and accurate data can be provided to planners and schedulers, mechanical and electrical engineers, and equipment operators.

 

Data quality is a never-ending battle for many companies. It is not just about having accurate data, but also about making sure that the data is up-to-date and relevant. The Plant Walkdown process can be used to identify and correct data quality issues. It starts with identifying the top priority data quality problems, then going through the plant to find out how many other problems exist in the same area of the plant, and finally determining how these problems can be fixed.

Talk to one of our plant walkdown specialists today!