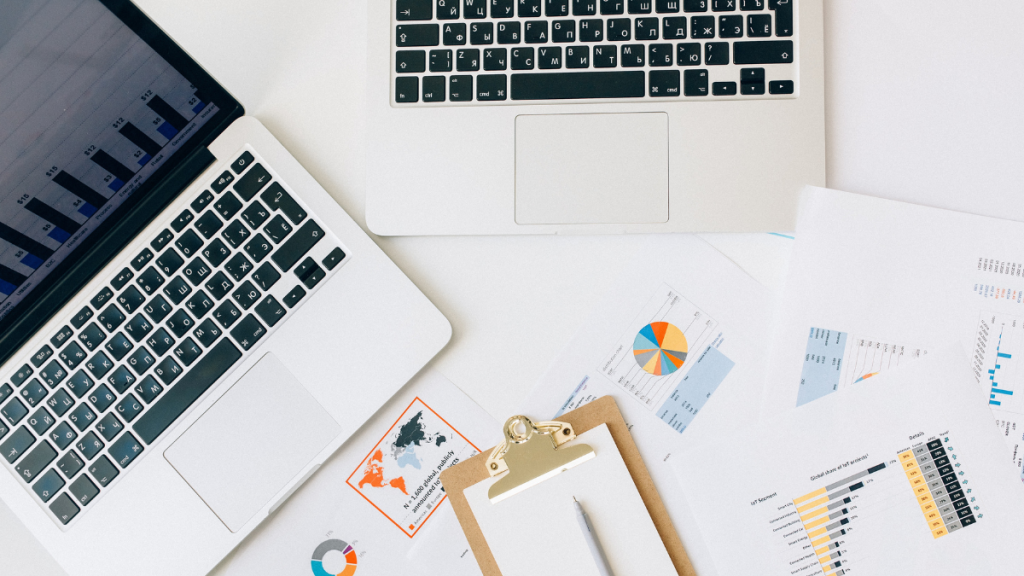 Understanding Digital Transformation and its Need
Digital transformation has been an essential response to the rapid disruption that technology has brought to businesses for many years. As per a recent survey, most organisations say that growth prospects have spurred their digital transformation, while 41% point to growing competitive challenges and 38% blame data security rules for their transition.
Following the COVID-19 epidemic, digital transformation is now not just a necessity for the survival of enterprises but also a competitive, forward-thinking corporate strategy.
To respond to market challenges, organisations might reinvent or adjust their client offering by utilising technology and innovative business methods. This can involve coming up with innovative strategies for interacting with customers, offering brand-new (often digital) goods or services, or automating internal procedures to enhance the customer experience.
Here is the roadmap to implement flawless Digital Transformation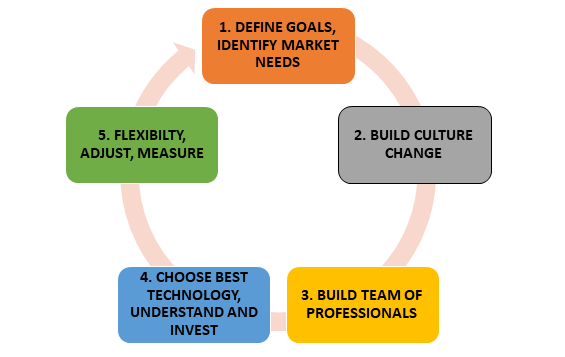 DEFINE GOALS, IDENTIFY MARKET NEEDS
You must define your vision and the goal of your development in this step. By doing so, you will be able to decide what your digital strategy's next steps should be and how to evaluate its performance. Define your KPIs (Key Performance Indicators) so you can assess the performance of your strategy after it has been put into practice.
Your customers should be at the centre of your digital transformation strategy. Always keep in mind that buyers need something unique and tailored to their needs. Because technological advancement is accelerating and industry changes are becoming more obvious, it will be easier for you to establish a plan that is relevant to your business. This will be done by researching current market trends. Think about the holes you can fill to enhance the consumer experience.

BUILD CULTURE CHANGE

Your company must overcome the obstacle of culture change. Make sure that everyone is aware of the rationale for the change and that they are willing to accept it. A company's culture will be more successful if it can keep up with the times, encourage collaboration, and motivate employees to embrace digital transformation. The concept of the "new digital culture" explains how technology influences our social interactions and how we think and behave in public.

BUILD TEAMS OF PROFESSIONALS

As your company develops, the selected team should be eager to learn about and adopt the latest technology. The process of digital transformation is ongoing, so your company requires knowledge to keep things on track.

CHOOSE BEST TECHNOLOGY, UNDERSTAND AND INVEST

Your digital transition can be aided by a variety of technologies, but it requires a lot of decision-making. To prevent losing time and money, you must take your time selecting the technology that best fits your goal.

FLEXIBILTY, ADJUST, MEASURE

Keep in mind that the process of digital transformation has no finish line. Before making any adjustments, step back, review the numbers, and track the impact. Change will always occur. Your strategy needs to be updated considering the trends and circumstances in the market today.

There can be a lot of complexity and time involved in a digital transformation roadmap. The most effective way to ensure that your users arrive safely and on time is to provide them with detailed guidance and support right from the start. With our digital transformation solution package, you can derive contextual guidance to your users in real-time, ensuring they are kept engaged and informed throughout the process.

Talk to one of our Digital Transformation specialists today!