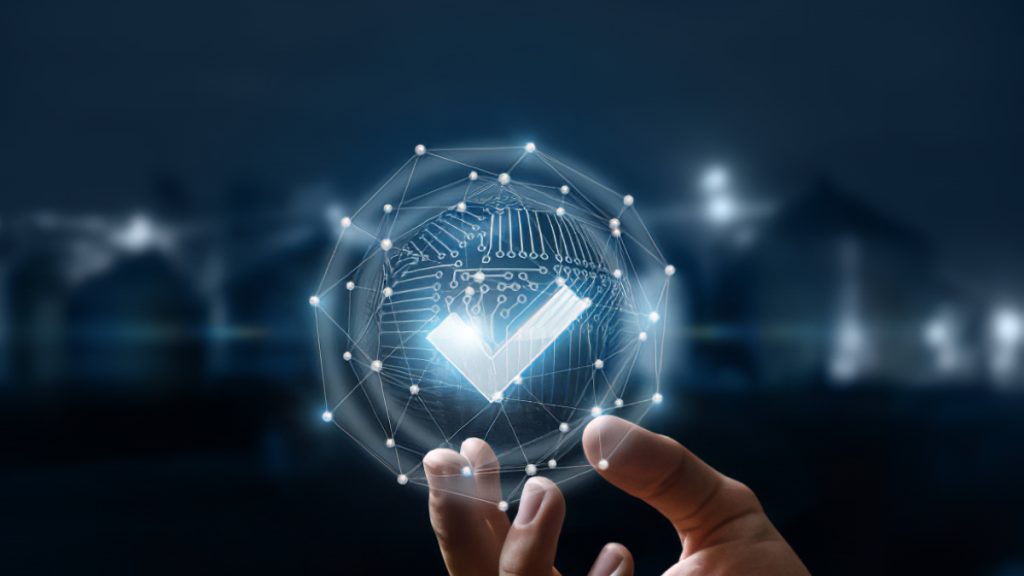 Data quality is a critical factor in plant operations, supply chain optimization, and inventory management, among others.
An assessment of data quality is based on factors such as accuracy, completeness, consistency, reliability, and correctness. The quality of data can be measured to help organizations identify and fix data errors. Additionally, it can help determine whether the data in ERP/EAM systems are suitable for their intended purposes.
What are the benefits of accurate data?
We will be able to confidently state that we have high-quality data, accurate reports, accurate dashboards, and excellent decision making based on this flawless data. Having accurate data allows us to make better and faster decisions, which increases the efficiency of our assets and maintenance programs.
Can inaccurate data lead to negative consequences?
Unreliable data is usually defined as data that does not have critical information or cannot be used to make confident decisions. In this case, the main issue is having visibility into whether your data is accurate or needs improvement. It is a fact that many organizations continue to make decisions based on low-quality data, despite knowing this.
Taking the "poor data" game out of the picture and moving toward "digital fidelity" is what we all desire.
The concept of "digital fidelity" describes a way of measuring the accuracy of digital information.
The maintenance program of your business will be improved with better data. Here are major processes we implement to assist your maintenance program, improve overall operations and make better decisions.
Identify and assess the overall data
Data enhancement begins with an evaluation of your current data. In this way, you should constantly review your data to find any gaps in data entry, and it's maintenance.
Data assessment elements to consider:
Data collected by the company
Data collection methods
Data entry method
Are the data complete – do they tell the whole story?
The entered data is valid – does it follow specific data guidelines such as format and range?
Data timeliness – when are the data collected?
Establish well-defined maintenance data objectives
In addition to clearly defined site/department goals, you should also consider overarching business goals.
The following are the data objectives:
Collected information
What it is used for
Data usage
An unaligned data set will suffer from poor quality, incorrectness, and incompleteness.
You might waste time gathering information that isn't necessary or overlook crucial information that would require more effort to obtain. Maintain a clear understanding of maintenance objectives and procedures among team members.
Data Definition and Documentation
The records like assets, spare parts, work orders, etc., should have critical data aspects that you need to monitor in real-time. Establish the standards and qualities to implement for each class of asset. In addition, gather the information you want to gather about assets in general and for each class of assets in particular. Most businesses already recognize asset types and their associated qualities, but they are not using them. When all assets are considered critical, is criticality adequately defined and based on a logical matrix? There may be significant differences between criticality scores for similar assets based on the industry you are in. According to asset sensitivity, tasks should be planned and scheduled first, and spare parts should be accessible more easily than others.
Processes should be fully defined and documented, along with data descriptions. The use of value lists should be frequent in order to ensure data accuracy. Depending on your evaluation and objectives, you will need to determine what information you are lacking and what information you do have. It is worthwhile to include these fields and to make some of them mandatory.
Decide how you will gather/collect the data
In this step, you will determine the method of data gathering that will form the core of your data collection strategy that will be used throughout the research process. In order to determine the most suitable collection method for your data, you will need to consider the type of information you would like to collect, the timeline in which you plan to collect it, as well as other factors you have identified.
Define How You Will Maintain the Data
If your organisation has a specialised data department that focuses on the upkeep of data, then you may need to hire a data steward to oversee data quality. There should be standards and procedures in place when managing data on a regular basis. Ensure that your KPIs, measurements, and dashboards are aligned with your goals and procedures. You can use these to view the current state of your total data as well as to delve further into individual data sets. This will enable you to identify gaps and possible improvements. With a performance management solution like Propel that focuses on data integrity and decision-making, your company can easily accomplish this.
Create a culture of continuous improvement
As part of your organization's continuous improvement objectives, you should make a continual effort to improve data and make better business decisions.
Finding new areas to improve is much easier if your data is established and you have the appropriate views, including metrics, KPIs, and dashboards. For instance, it is simpler to assess the performance of job plans and modify them if there is a difference between planned and actual hours. This is because you have job plans in place with the necessary data. Without any false starts brought on by faulty data, PM Optimization is also made simpler to apply.
Enterprise systems are increasingly emphasizing data quality as data processing is increasingly intertwined with business operations and data analytics is increasingly utilized to drive business decisions.
Talk to one of our Master Data Excellence specialist today!