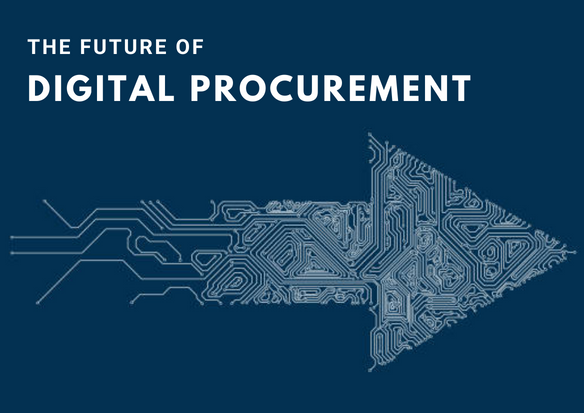 Procurement is the critical function of supply chain management, which plays a direct role in lowering costs and increasing efficiency and effectiveness throughout the value chain.
With the rise of digital procurement, the procurement process is now automated by combining e-procurement platforms with data analytics tools, such as big data and data mining solutions.
What Is Digital Procurement?
With digital procurement, strategic sourcing becomes predictive, procure to pay becomes automated, and supplier management becomes proactive due to technology platform and disruptive digital practices.
Digital procurement differs from traditional procurement in what ways?
A strategic role for procurement is to enable business outcomes by going beyond cost savings and compliance. As a result, an emerging vision is emerging for the procurement of tomorrow. However, how can we make sure that we are prepared for tomorrow's demands?
As business demands grow, organizations must leverage new value creators, including service delivery automation, analytics, end-to-end platform consolidation, cloud computing, and many more are already available that enable procurement function to:
Manage overall spend in real time, leveraging machine learning
Forecast demand fluctuations with artificial intelligence
Find the landed cost of any commodity in all alternate countries of origin
Identify future sources of materials or parts
Monitor all negotiated agreements (indexed pricing, penalties, renewals) for timely alerts
Digitization of Procurement
Digitization refers to the changeover of analogy processes into digital ones. This will be often the foremost costly and time-consuming an element of digital procurement. Then again, keeping track of everything on pen and paper or through an enormous number of spreadsheets is also a recipe for disaster in today's fast-moving world of procurement.
First step towards digital transformation is to examine every task and process to make sure that technology platform provides a positive outcome. Automation, particularly, should save the company money each month. this could be where you would like to make sure you are getting the right amount of bang for your buck; if you decide on to drop the cash on automation and are still losing the efficiency game, you will return to the strategy planning stage.
Digital transformation happens later when a company has invested in digital technologies. At this stage, a "digital-first" model is aligned, and the business executes to a full transition. Eventually, the digitalization of business processes will become every were.
Benefits of Digital Transformation in Procurement
Procurement software can automate many of the annoying process's employees should tramp through.
Realtime visibility to data gives actionable insights into procurement processes.
Improves accuracy and prevents error by integrating procurement operations on a unified technology platform.
Makes organization scalable with rapidly growing business and market needs.
With change at such a rapid pace, procurement leaders should explore these disruptive technologies with their organizations and consider their application within their own organizations.
Talk to one of Digital Transformation specialist today!