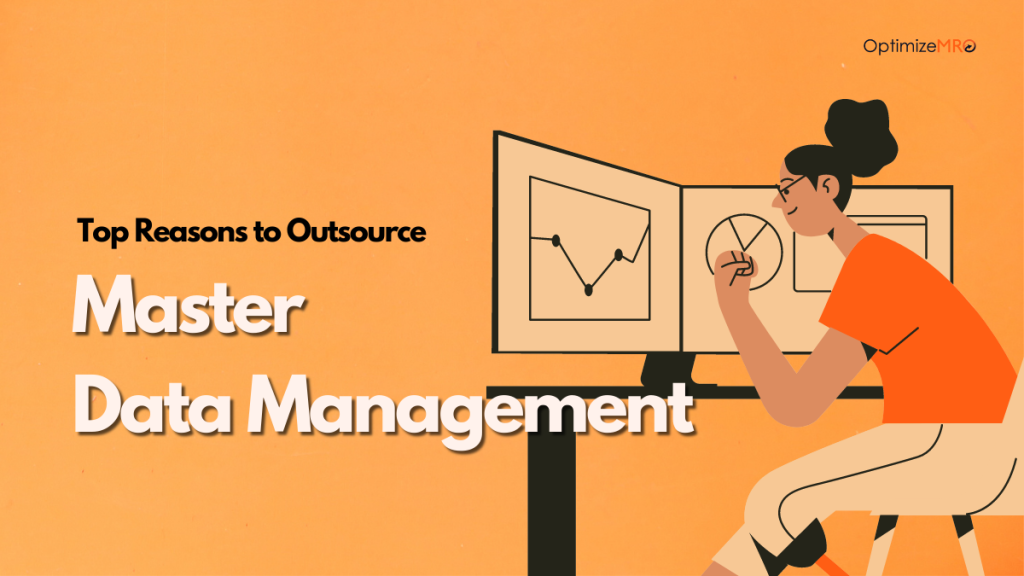 Importance of Master Data Management 
Master Data Management (MDM) is the critical component of asset-intensive organization's data management strategy. It is the process of creating, maintaining, and governing a single source of truth for all master data within ERP / EAM / CMMS systems. The accurate master data is the "heart and soul" of the data inside multiple applications and systems.
MDM is important because it helps ensure that the data is accurate, consistent, and up-to-date. An effective MDM strategy ensures that data is valid and is trustworthy for informed decision making. It also helps organizations reduce data redundancy and improve data quality. Last but not least, MDM helps organizations make better use of their data so that it is not wasted and used efficiently.
Top Reasons to Outsource Master Data Management 
Increased Efficiency: An experienced master data management company can help streamline processes, which leads to increased efficiency and better data quality. 
Access to Domain Expertise: Outsourcing master data management can give you access to experienced and knowledgeable professionals with expertise related to the domain expertise, technology platforms and best industry processes associated with master data management. 
Scalability: Outsourcing allows for greater scalability and flexibility, enabling you to meet the demands of ever-changing data needs. 
Cost Savings: Outsourcing your master data management projects can help reduce the costs associated with staffing and maintaining the technology associated with a project. 
Security: Outsourcing master data management can help ensure data security and privacy of sensitive information. 
Focus on Core Business: Outsourcing the management of master data can free up resources and allow organizations to focus on their core business activities. 
Reduced Risk: Outsourcing reduces the risk associated with managing data, as the responsibility of keeping data up-to-date and accurate lies with the data management company. 
Gain control over product master data, vendor master data and material master data with a technology platform and a dedicated team of data engineers at Enventure. We help you build a data quality improvement process that cleanses and enriches your data, making it more useful for your business processes.
Our team also enables you to establish a data dictionary and metadata repository to store and manage information about every data across ERP / EAM / CMMS systems. 
Talk to one of our Master Data Management Specialist