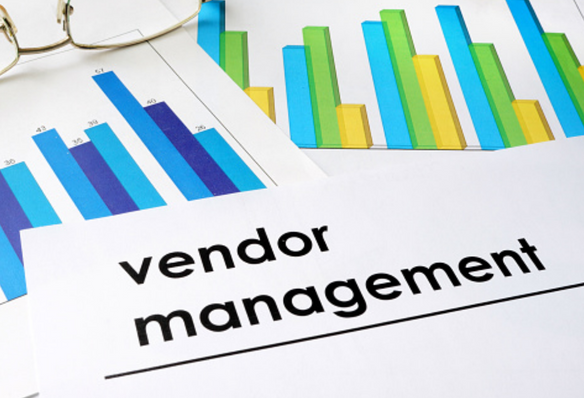 Understanding the Challenges
Companies should develop techniques that can reduce vendor risks due to the growing number of vendors. They require a strong vendor management procedure that can evaluate various contract clauses, rates, and effectively handle vendor management issues.
Managers and executives are already aware of how crucial personnel management is. However, there are additional difficulties with vendor management for people who are employed in the supply chain sector. In this industry, building effective and positive connections with your third-party partners is crucial and could be the difference between failure and success.
For instance, high administrative costs are one of the most significant challenges in vendor management. Paying close attention is necessary to reduce these costs, especially when evaluating the reporting, workflow, and data collection processes.
Executives and managers frequently miss the flow of communication, which is another common error. Direct, ongoing communication with your vendor may help you avoid heated exchanges and fruitless arguments.

Figuring out a few Challenges

Lack of a Clearly Stated Policy-Businesses need a procedure for choosing and rating vendors. What criteria they employ to award contracts to vendors should be clear. Without a policy, the business may run the danger of awarding significant contracts to suppliers that are unable to produce goods that meet exacting criteria. These suppliers might also operate unethically, without a license, or in breach of governance regulations.
Manual Methods/Process- An unwillingness to move away from manual information management and operation could obstruct effective vendor information management. The company can monitor expiring vendor contracts and begin early contract negotiations when information is centrally located.
Mediocre onboarding-Any firm's onboarding procedure is essential for ensuring that the policies and cultures of the organization and the vendor are compatible. A quality assurance officer ought to be involved in screening prospective vendors for anything that can later easily lead to miscommunications between the parties. Both parties need to understand their roles in the contractual arrangement during the onboarding process.
Contract negotiations not finished-To ensure that nothing is left to chance, the contract development step must be meticulous. Payment conditions with vendors must be agreed upon by both sides. To prevent lengthy disputes over adjustments, the parties must agree on the price-setting procedures.

The Solution

Insurance to safeguard your company against defective goods and shipping accidents- When your vendor refuses to acknowledge the mess, it can add to your stress. Without a strong vendor management policy, persuading the vendor may be impossible. Both parties must be aware that shipping mishaps do occur and be prepared to take the appropriate action in accordance with the vendor's return and acceptance policies. It is advisable to purchase liability insurance to protect against financial damage. Keep in mind that joyous occasions may not necessarily follow happy returns.
Compare invoice receipts to the agreed-upon price by checking them- That sellers still use this tactic to extract more money from you is sad. They initially send you the items and then issue you an invoice with a higher price (which can be an unnoticed mistake too). The purchase order, which includes the list and amount of the item, should always be stored. This allows you to compare the invoice and purchase order and confirm that the advertised price is accurate. Implement an automated vendor management system that promptly retrieves and transmits payment to the provider to avoid sending the incorrect amount. Errors may occur during manual processing and inspection. To fix this, automation is your best friend.
Agreements should be made with your suppliers- Both you and the vendor stand to gain financially and in other ways from managing vendors. Establishing the terms and policies now can help avoid future explanations in such partnerships. Establish a transparent vendor management policy and inform your vendors of it. To avoid being caught off guard later, learn about their delivery procedure, company practices, and other policies in exchange. Create specific conditions that you and your seller may abide by, and make sure that both parties do so.
Verify the existence of a contract note or agreement-Put it down on paper! No matter how big or small the deal is, put it in writing and make it legally binding. By skipping this formality, you may end up losing a lot of time in the future. This is because you lack evidence to support the terms of your agreement with your provider. A crisis will not necessarily happen in the future. However, you must do so in order to perform damage control. A contract may include information about the goods or services your vendor will provide for you, as well as the final costs, quantity, duration, and other specifics.

Using certain best practices, vendor management difficulties can be overcome. They must first create appropriate procedures for how they shortlist, investigate, contract with, and onboard vendors. They should also have a system in place to keep track of vendor contracts.

A comprehensive contract repository allows businesses to keep track of all their contracts. They can quickly and efficiently extract crucial metadata from a contract. Any infractions can be easily pointed out as they happen.

Additionally, businesses need to assess the risk involved in using providers. The business should not take on too much risk, either financially or in terms of its reputation. The company must be abreast of changes in its sector, including information on the suppliers it uses. Finally, there should be a process for settling disagreements in every contract.

Talk to one of our Data Management specialists today!