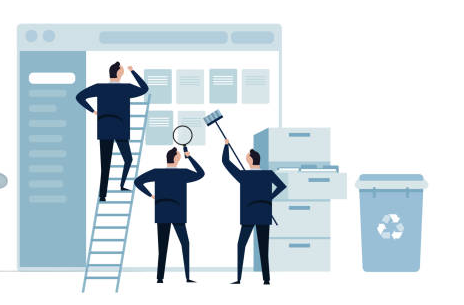 In order to eventually optimize inventory, it is imperative to have visibility into what the inventory looks like. Traditionally companies relied on boots on maintenance, and warehouse professionals who had several years' experience working with the buyers, and procurement professionals within their company. The degree of accuracy in letting someone know what inventory exists and that needs repairs, and what needs replacement was highly accurate. This is aloe due to the fact that these professionals worked with a company for several years, and many times eventually retired from those companies.
With the advent of having data online and relying on that data the entire gam exchanged. Some companies were quick to adapt while some were slow, and some are yet to catchup. Now knowing the inventory in each warehouse or store, by category, brand, or product was difficult to keep track of as the data uploaded into the system was not – complete, accurate, or in some cases not even existent. This caused visibility challenges of the inventory, and therefore led to erroneous decision making, most often having excess. Excess because of fears and pressures from the production heads to ensure production does not stop.
The only solution now is to have what we can call a digital twin of the physical inventory. This is the genesis of having the 'data' intact. i.e. accurate, complete, classified, standardized, enriched, and taxonomy applied, attribute values along with UOMs provided. This process is referred to data cleansing, classification, and enrichment. Once we have this base data in the format that can be analysed, we can only then get into inventory optimization, and eventual inventory cost reduction via several techniques.
Master Data Management mistakes to avoid
Not cleaning up master data as necessary: To ensure that your supply chain teams get the most accurate results, you need to commit to data cleansing. Poor inventory data leads to inaccurate spend analytics, increased adhoc procurement and poor vendor negotiation capabilities.
Lack of industry specific taxonomy development: In most organisations, setting-up a centralized data management system implies creating a company taxonomy from scratch. Making no investments in developing an industry specific taxonomy can lead to unclassified spares data.
Absence of an effective Data Governance framework: It is impossible for any amount of Data Cleansing to ensure continued data quality without a Data Governance framework.
Key benefits of data enrichment & cleansing
Produce better insights into inventory management
Optimize the supply chain and improve delivery times
Enable vendor consolidation and improve strategic sourcing, to reduce overall cost of procurement
Reduce compliance risk
Accurate data provides better spend analytics
Do you want to clean up your database to ensure only the highest quality of data remains? Want to know the state of your data? Get in touch with us for a data quality check.
Talk to a Supply Chain Optimization specialist.