The Data Audit is the first and very important step to assess a company's data quality and it's fitness for a given purpose. We conduct the Data Audit as a multilayered discovery process, involving different stakeholders, to take a deep dive into the dataset.
The key steps of the process are:
Identify business pain points
Acquire and analyze material and vendor data
Segregate the data based on quality and nature of issues
Identify corrective and preventive steps needed
Develop a report with findings and recommendations
The Audit will provide answers to questions such as:
How bad is the data?
What are the main problems?
How is bad data affecting the business?
How can the issues be resolved?
How can you prevent bad data from entering the systems?
Key Data Quality Metrics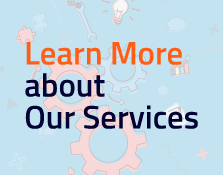 Talk to an MRO Data Audit specialist today!